Essential Indian spices are known the world over for their aroma, texture and taste. India produces 109 varieties of spices listed in varying climate conditions and cultivation. Kerala is known as the spice garden of India as it has a variety of spices and is world-famous for it. The major locations where these spices are cultivated in Kerala are- Idukki and Wayanad.
Most of the Indian spices mixed in the recipe are tomato rasam.
List of Indian spices and herbs:
There are various types of Indian spices and herbs. let's know about some of them.
Turmeric
Cumin seeds
Coriander seeds
cloves
Cinnamon
Red chilli powder
Garlic
Black pepper
saffron
Coriander leaves
Curry leaves
Red chillies
fenugreek seeds
Mustard seeds
Cardamom and more.
Home remedy ginger tea with pepper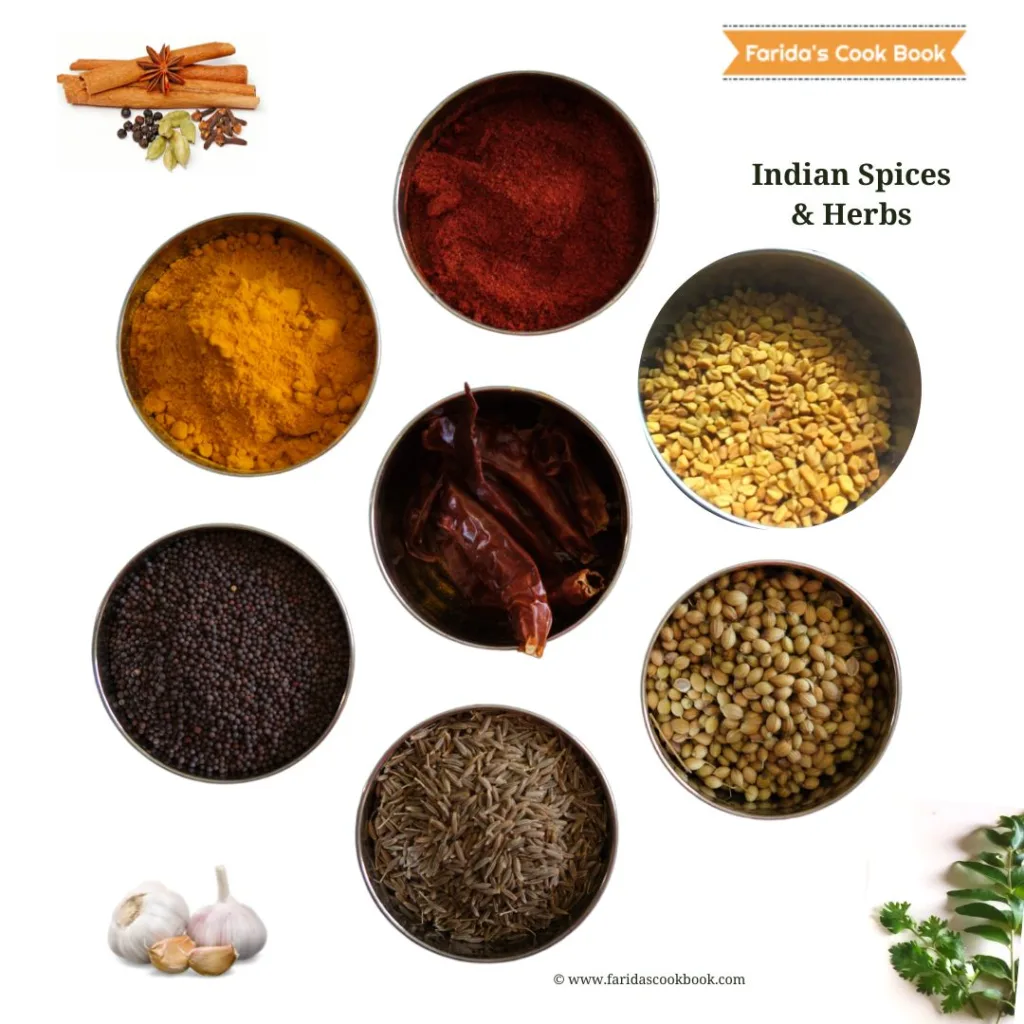 1. Turmeric:
Turmeric is a traditional Indian spice that contains a powerful component called curcumin. And these curcumin is the main active ingredient in turmeric. It has powerful anti-inflammatory effects and strong anti-oxidant and it dissolves fat.
Turmeric is promoted as a dietary supplement for various conditions. It is a spice that gives curry yellow colour. This helps to increase absorption which is good to take with meals and keeps levels steady in the body.
How to add turmeric to your diet:
They are so many ways to add turmeric to your diet. Golden milk (turmeric and milk are heated together) is one of the home remedies that relieve common colds, coughs and sore throats in harsh winters and for better sleep.
Turmeric is used in soups, Indian rasam, pulihora, curries, cucumber dal and salad dressing. Turmeric is used in curry powders best paired with ginger, cumin, coriander and even cinnamon.
Turmeric has a role in repairing damage in your body which might reduce swelling. The world health organisation found 1.4 mg of turmeric per pound of body weight is ok for intake.
golden milk | turmeric milk | haldi doodh recipe| home remedies | benefits
Benefits of turmeric:
Traditionally used for disorders of the skin
Protects from digestive disorders, respiratory infections, allergies and many more.
Repairs damage in your body which might reduce swelling.
Improves heart health and Alzheimer's and cancer.
2. Cumin Seeds:
Cumin seeds are an essential part of many spice blends commonly known as "jeera". It contains naturally occurring substances that work as antioxidants. Cumin is made from the seeds of the Cuminum cyminum plant. Cumin is strongly aromatic and contains essential oils.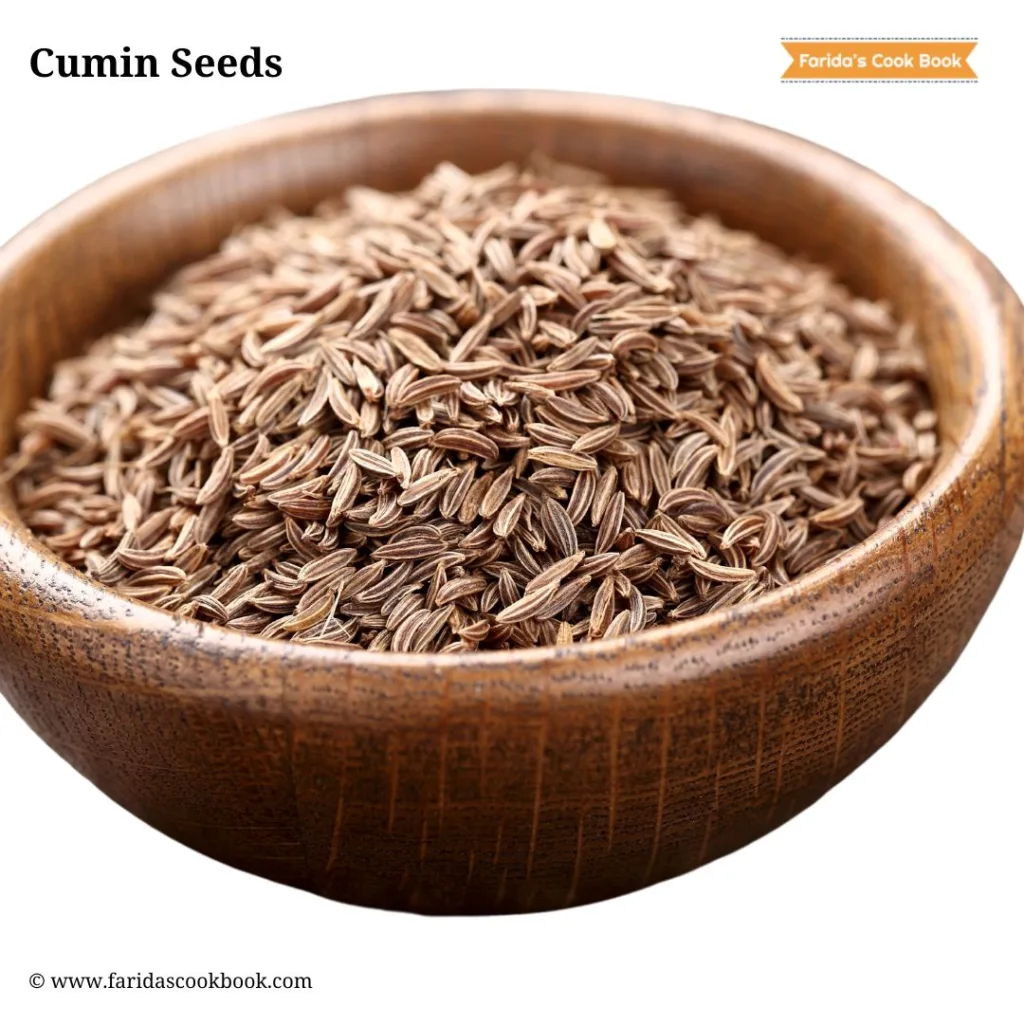 How to add cumin seeds to your diet:
Adding cumin seeds to the diet helps with digestion. Traditionally added to curries, and chutneys, cumin powder is added to pickles like Raw Tamarind Pickles, mostly for tempering, whole or ground masala.
Mostly by blending garam masala powder, and quick and healthy jeera rice soups. Cooking with cumin as its flavour can overtake a dish.
Benefits of cumin seeds:
Cumin seeds reduce blood pressure.
For immediate relief from acidity, chew a pinch-full of raw cumin seeds.
Taking one teaspoon of cumin seeds powder before going to bed can help you to have a good night's sleep.
May help lower cholesterol.
3. Coriander seeds/coriander leaves:
The Indian word for coriander seeds is "Dhaniya". Americans and Spanish known as "Cilantro". Coriander leaves are famously known as "Kothimeer". Coriander leaves and coriander seeds are full of vitamin K and most commonly used spice worldwide.
Cilantro is considered a superfood or super herb a fast-growing aromatic annual herb that grows best in cooler weather. We can grow fresh cilantro at home rub coriander seeds and place them in the soil or in pots. Approximately it takes 20-25 days to grow.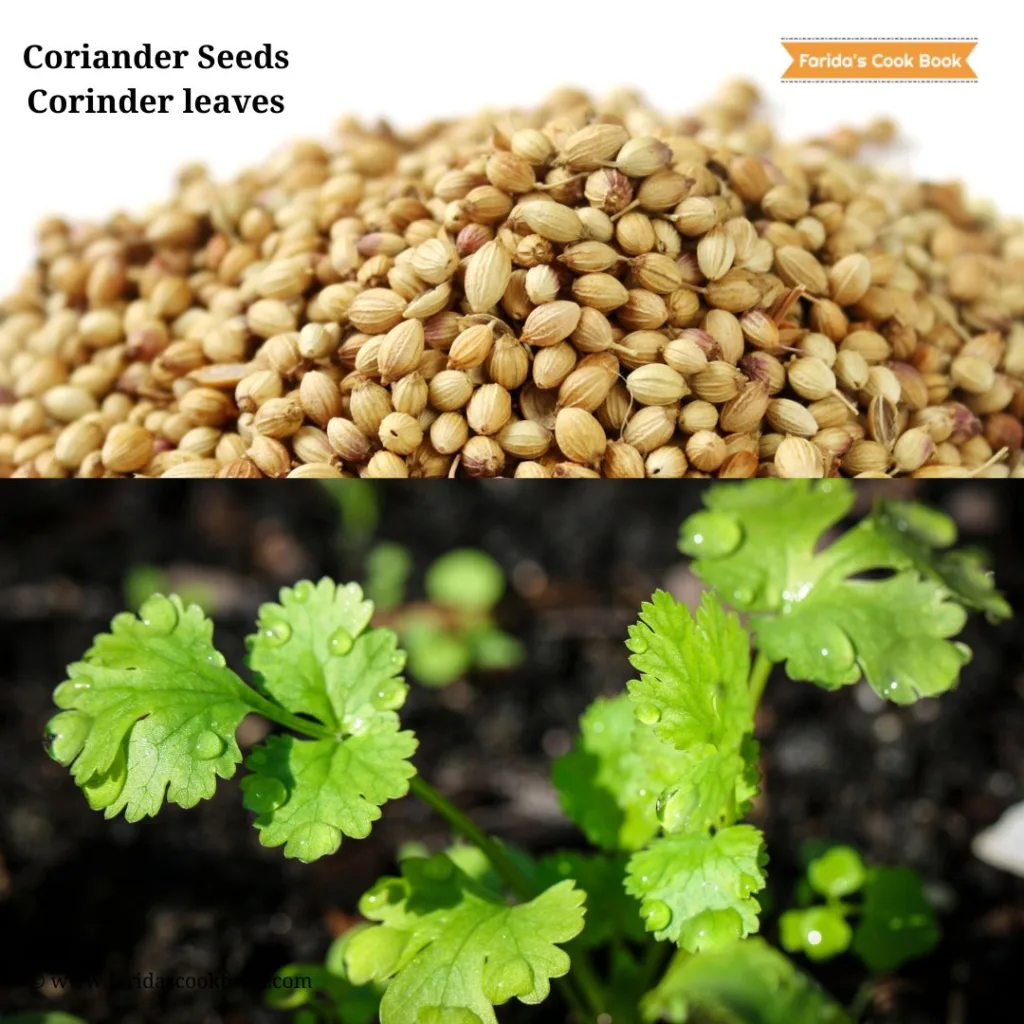 How to add coriander seeds or coriander leaves to your diet:
Coriander seeds are used in all types of Indian curries, pickles, and chutneys, stir fries and are a base ingredient for making spice mixes and are consumed raw and roasted used in biryani, and soups added to meat rubs, mutton liver curry and on top of the bread.
Cilantro is a herb widely used for garnishing chicken pizza, biryani, buttermilk, sauces, raita, soups, and salads used in all types of veg and non-veg curries.
Benefits of coriander seeds/coriander leaves:
Coriander seeds and cilantro contain vitamin K which reduces the risk of heart disease.
Drinking coriander water helps with digestion and weight loss.
Improves Kidney functioning and treats urinary tract infections.
Cilantro helps in raising energy levels, and healthy hair and skin.
It helps prevent gastrointestinal infections, inflammation, bloating and heartburn.
4. Cloves:
Cloves is an aromatic flower bud from the clove tree known as "Laung" in Hindi and "Lavangalu" in Telugu native to the Maluku Islands in Indonesia but nowadays cultivated in several parts.
Cloves are a pungent warm spice with an intense flavour and aroma. Antioxidant and antimicrobial activity in clove is higher than in many fruits, vegetables and other spices. Commonly used for many medicinal purposes.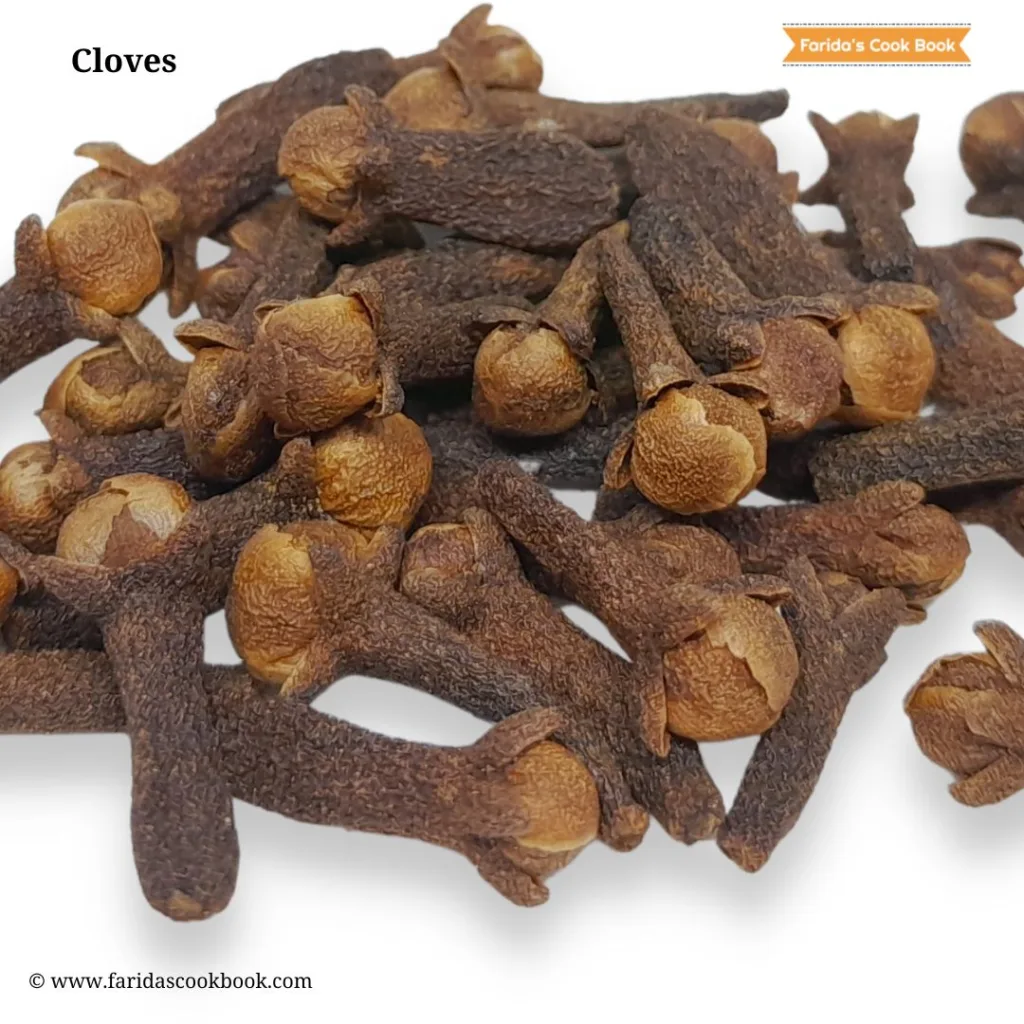 How to add cloves to your diet:
Cloves are commonly used in a variety of Indian meat, like Mutton Biryani, fries, starters, tea, curries, rice and vegetable dishes like mushroom curry, and stuffed brinjal curry even in flavouring or fragrance in consumer products, such as toothpaste, soaps, or cosmetics.
You will find ground clove in garam masala which is used in most of all dishes. Here list of some of the dishes veg biryani with raita, Keema Matar, Chicken lollipop, Chicken tangdi kabab with tangdi masala.
Benefits of cloves:
Clove water can help improve digestion and relieve gas and bloating.
Detox the body and boost the immune system.
Cloves are full of antioxidants.
Diabetics can add cloves to their diet and manage their weight.
5. Cinnamon:
Cinnamon is used as a spice for thousands of years, made from the inner bark of trees scientifically known as "Cinnamomum" commonly known as "Dalcina Chakka" in Telugu and "Daalacheenee" in Hindi. Cinnamon has a warm sweet flavour and pungent aroma.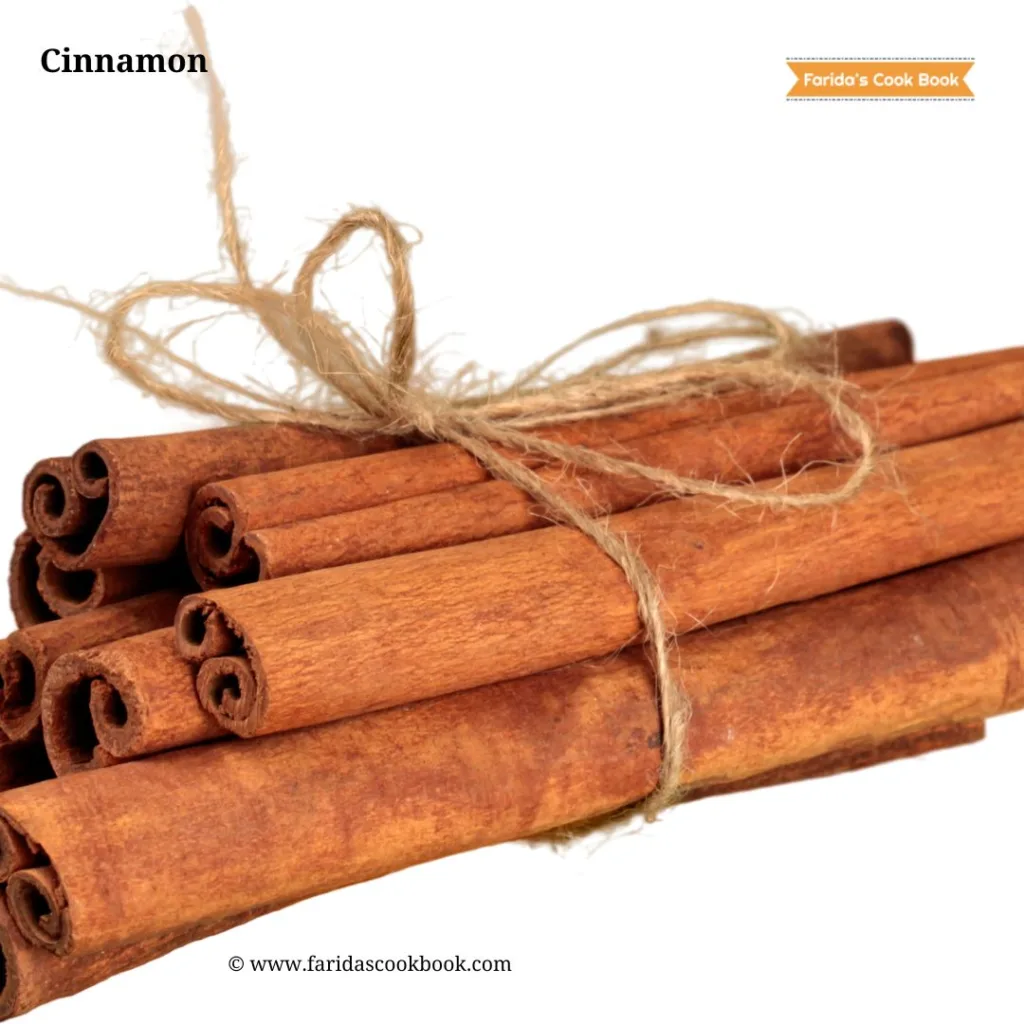 How to add cinnamon to your diet:
Cinnamon in sweet and savoury dishes, a common baking spice is used in cakes like plum cake, fruit cake, cookies and desserts throughout the world. Cinnamon is used to blending garam masala Allam tea and is almost used in all veg and Non-veg recipes.
Cinnamon is used as a flavouring agent in toast, lattes chicken kabsa, Chicken tikka crepes and lamb dishes like liver curry, cereal dishes even beauty products.
Benefits of cinnamon:
Cinnamon is high in fibre and calcium controls blood sugar.
Cinnamon-infused water makes for a wonder drink that has innumerable healing properties
Cinnamon works wonders in relaxing your muscles and removing tension from your body.
Increase the body's metabolism, helping you burn fat more efficiently.
6. Cardamom:
Cardamom is nicknamed a "queen of spices" that comes from the seeds of various plants in the ginger family. It's native to Southern India and has a strong flavour little goes a long way. The scent of cardamom is extremely aromatic and sweet.
This spice is used in Indian and Middle Eastern cuisine. Commonly known as "Elachi" in Hindi and "Elakulu" in Telugu. Cardamom has been used medicinally for thousands of years.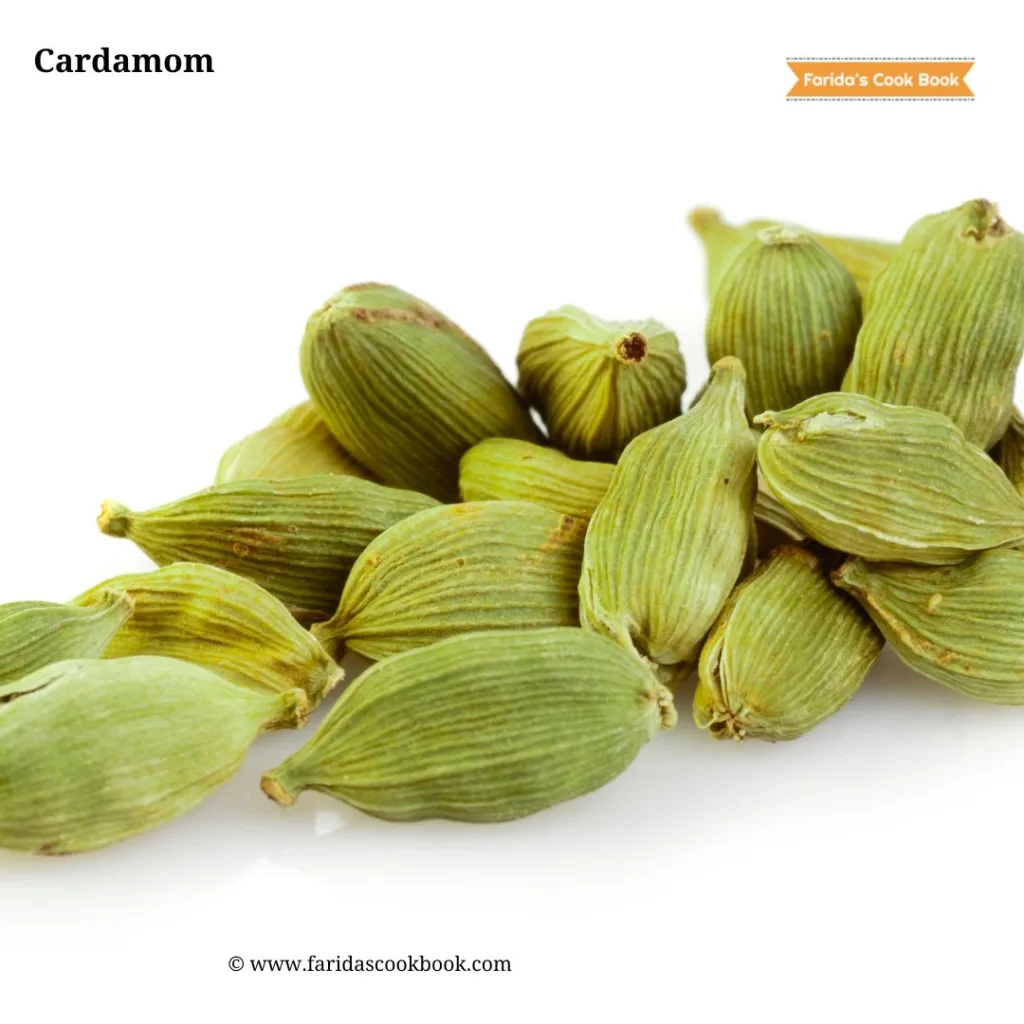 How to add cardamom to your diet:
The fragrance of cardamom blends with Indian sweets like gulab jamun, Rava Kesari, kheer puri, masala chai, curries, and bread recipes that have a unique and intense smell. for garnishing Biryani rice, other dishes like sweet pastry, chicken korma, or veg gravy
30 most popular Indian sweets, sugar-free Ragi dates laddu
double ka meetha | how to make Hyderabadi double ka meetha recipe
Benefits of cardamom:
Chewing one pod of cardamom for a few minutes will get rid of bad breath.
Cardamom is good for improving eyesight when it is taken with honey.
Drinking cardamom water daily keeps the blood sugar level under control.
Help in treating sleep issues such as insomnia, restlessness, and anxiety.
7. Red chilli powder:
Red chilli powder is blended from spicy dried red chillies sourced from the best fields in India. It has a strong and sharp aroma and has a spicy effect when added to any food. Chillies are the most common spice cultivated in India.
Red chilli powder is known as "Karam" in Telugu and "Lal Mirch" in Hindi. Adds a lovely red glow and sharp flavour to dishes without making them unpalatable.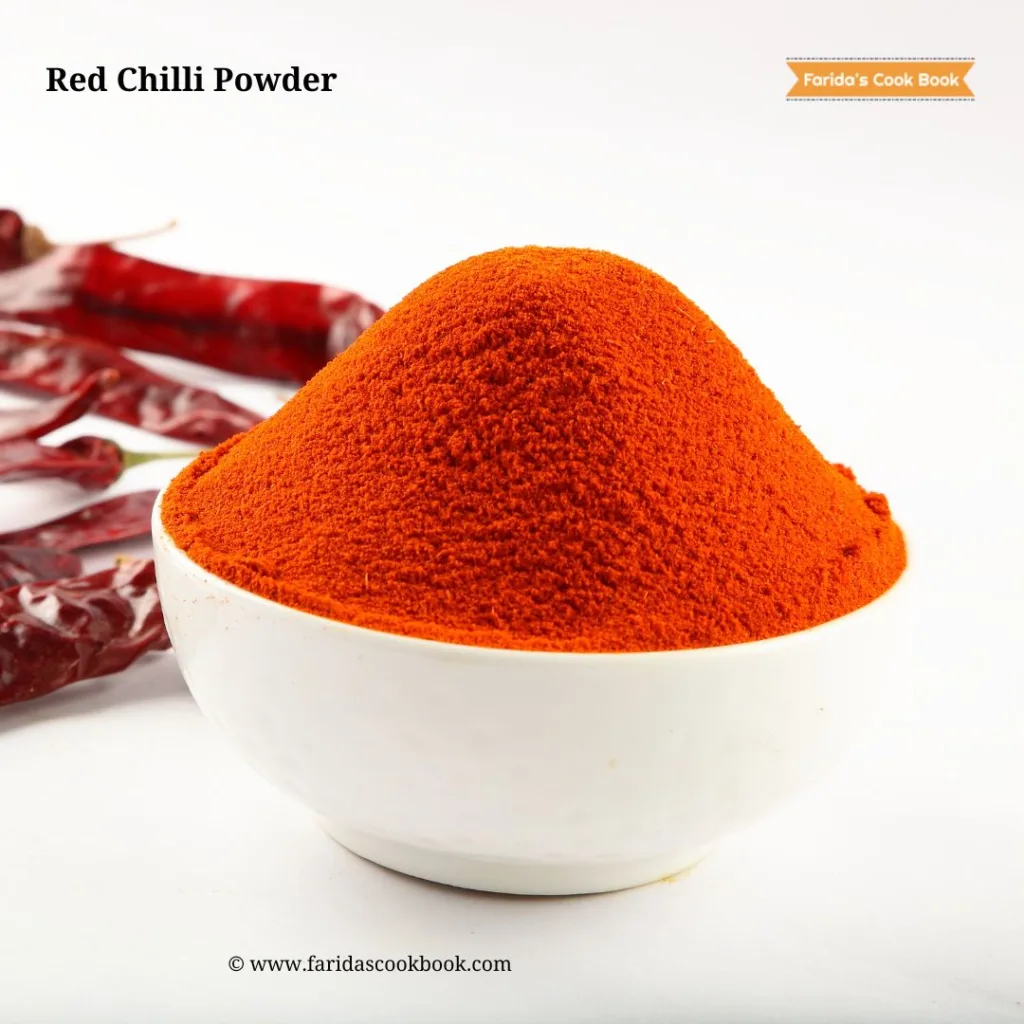 How to add red chilli powder to your diet:
Red chilli powder is used in marinates of paneer, chicken gravies, fish fry, chicken pickle and sliced vegetables, especially in curries like Chicken Curry adding colour and heat to a dish.
Veg and non-veg recipes like prawn curry, Grilled meats, stew, soup, a pot of beans, kababs, pav bhaji and even sprinkles.
ragi sankati and chicken curry | ragi mudde | chicken curry
Benefits of red chilli powder:
In preventing heart disease, spicy foods may be exactly what your body needs.
It removes harmful bacteria from the stomach, digestive tract and intestine, keeping them healthy.
One should not have more than 12 to 15 grams of chilli in a day.
People who regularly ate chile peppers had a 13% lower likelihood of death.
8. Garlic:
Garlic is the edible bulb from a plant in the lily family one of the key ingredients in tempering. Eating on an empty stomach acts as a powerful antibiotic. Garlic is known as "Vellulli" in Telugu and "Lahasun" in Hindi.
Garlic has a pungent, sharp flavour slicing, chopping, or crushing garlic the allicin produced in garlic boosts the function of the immune system. Good as a food preservative and accompanied by a daily diet.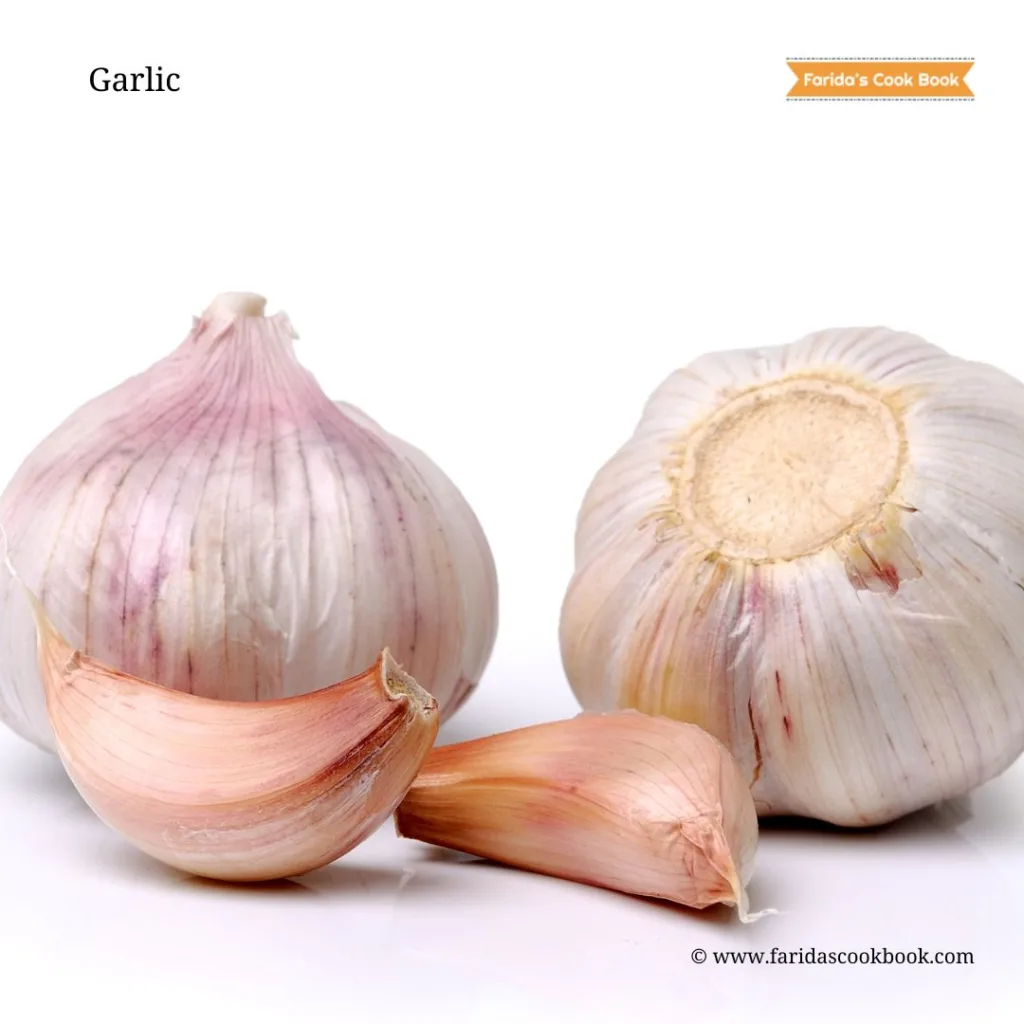 How to add garlic to your diet:
Garlic is used for tempering, in pickles, soups, and all kinds of non-vegetarian recipes. Paired with ginger and onions can make various recipes. Added to curries to give them a deeper more complex flavour.
Garlic is a flavour powerhouse that brings the simplest foods to life. Garlic bread toast, garlic paneer, ginger chutney,  Gongura Pachadi.
tomato rasam | andhra tomato rasam recipe in telugu | tomato charu | rasam powder
Benefits of garlic:
Place the clove on the affected tooth, and gently crush the clove so that the juices inside can flow around the tooth.
Raw garlic helps in thinning the blood and reduces cholesterol levels.
Garlic on empty stomach is very effective for preventing and curing different diseases.
Garlic helps to fight against colds, flu and sinusitis.
9. Black pepper:
Black pepper is a flowering vine in the family Piperaceae was first cultivated in Kerala, is dried and used as a seasoning and spice. Commonly known as "Miriyalu" in Telugu and "Kaalee Mirch" in Hindi.
Black Pepper was a key component in the ancient Ayurvedic system of medicine. Gives flavour to foods, acts as a preservative, and adds heat to the dishes.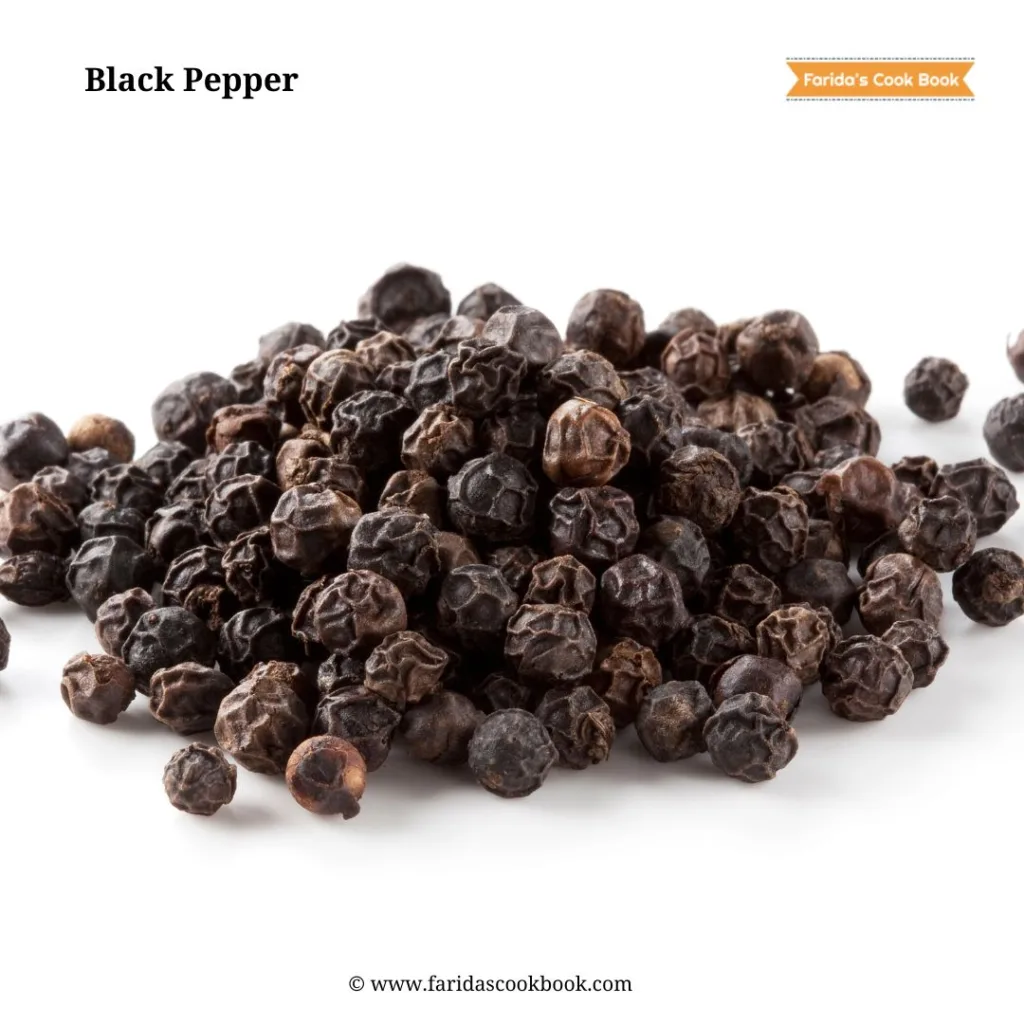 How to add black pepper to your diet:
Black pepper is used to add flavour and spice to rasam, meats, fish, seasonings, vegetables, salad dressings, soups, stir-fries, pasta, eggs, dipping sauces, and even buttermilk, and ground masala.
Black pepper in tomato rasam, Chicken seekh kabab, pepper rice, fried rice
mutton soup | healthy mutton pepper soup recipe | how to make mutton soup
Benefits of black pepper:
The major benefit of consuming pepper is that it aids in weight loss.
Consume black pepper every day before breakfast on an empty stomach.
Helps you stay energetic all day long. Also, it keeps the skin moisturized.
Treats depression and prevents constipation problems.
10. Curry Leaves:
Curry leaves are an aromatic shrub scientifically named Murraya koenigii. This tree is native to India and its leaves are used for medical purposes are used in many dishes in the Indian subcontinent. Curry leaves are known as "Karivepaku" in Telugu and "Karee patte" in Hindi.
They are highly aromatic and have a unique flavour. Easy to grow curry leaves at home fill the mixture of soil, sand plant the curry leaves sapling and do not forget to water them every day and should be placed in a spot that receives enough sunlight.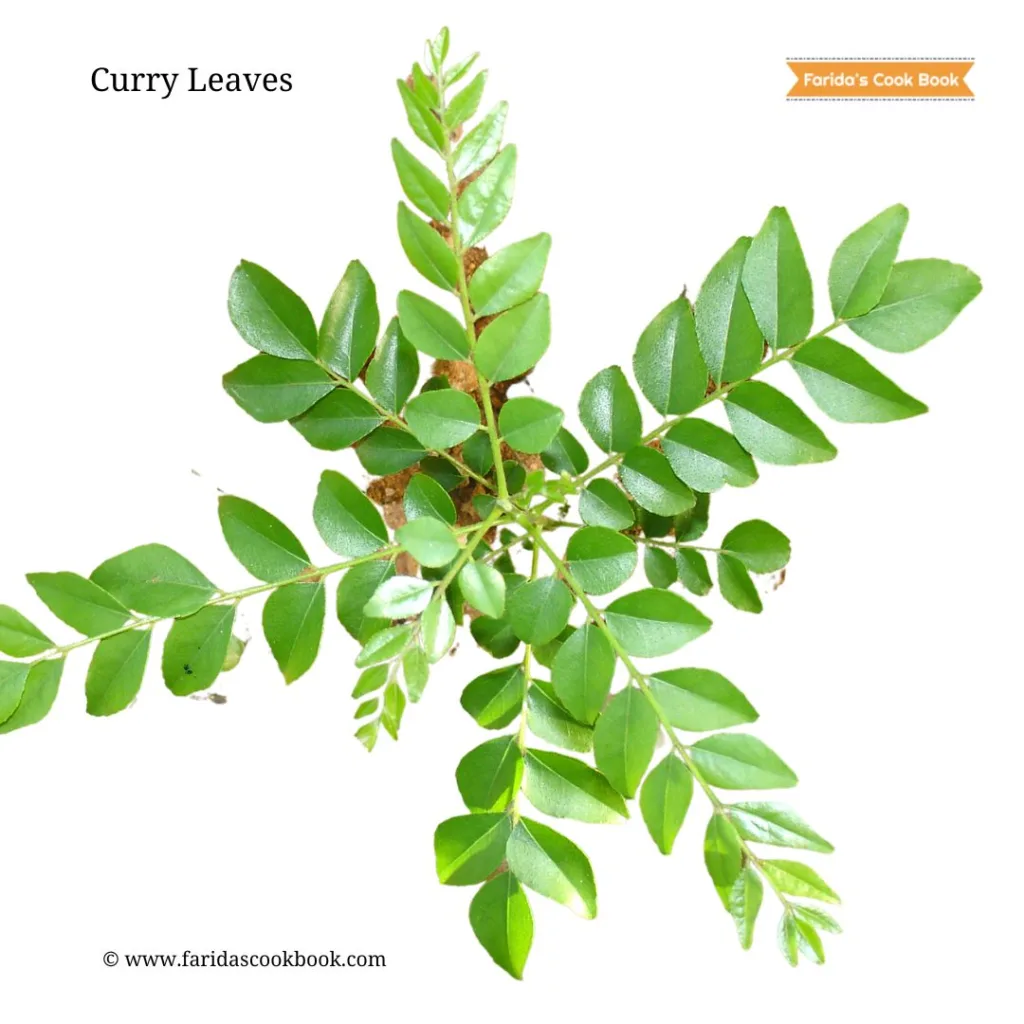 How to add curry leaves to your diet:
Curry leaves are mostly used for tempering along with mustard seeds and red chillies, Chutneys, rasam, pickles, salads, dals or curries. Can also chew fresh curry leaves every morning on an empty stomach.
Curry leaves with lemon rice, upma, semiya upma, idli, Pongal etc. Homemade curry leaves powder is healthy and delicious and goes with idli, dosa pungulu, bonda etc.
Benefits of curry leaves:
Curry leaves can be beneficial for your skin, hair and overall health.
Can have around 8 to 10 leaves on an empty stomach
Curry leaves help in digestion, sickness and hair growth.
Boil curry leaves strain and drinks warm.
11. Fenugreek seeds:
Fenugreek seeds are annual plant leaves that are used as a herb, seeds are used as an ancient spice which belongs to the family of Fabaceae and is cultivated worldwide. It is a common ingredient in Indian dishes.
Fenugreek seeds are known as "Mentulu" in Telugu and "Methee ke beej" in Hindi. Fenugreek has three culinary uses herbs or dried leaves or seeds as a spice.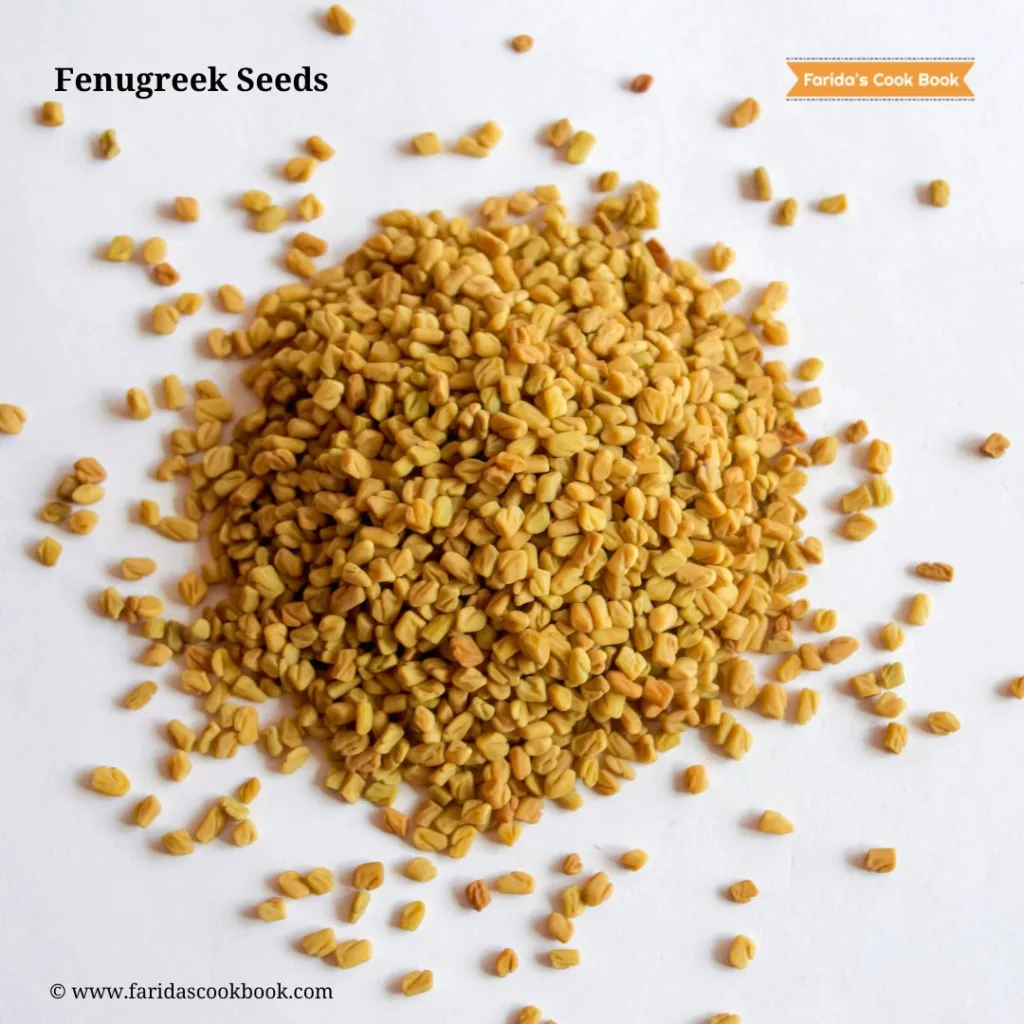 How to add fenugreek seeds to your diet:
Fenugreek slightly tastes bitter, roasted fenugreek along with mustard seeds are blended and power used in pickles like a chicken pickle. They are added to warm oil to add flavour to dishes such as curries, rice dishes, lentils, grains, batters, and many snack items.
Roasted fenugreek seeds and jeera both are blended and traditionally used in Fish Curry along with tamarind pulp. Fenugreek helps in digestion.
Benefits of fenugreek seeds:
Fenugreek seeds help to reduce diabetes.
Soak fenugreek seeds in a glass of water overnight and eat in the morning on an empty stomach.
Drinking fenugreek water help in improving overall health.
Fenugreek seeds also prevent constipation and stomach ulcers that cause a lot of discomforts.
12. Mustard seeds:
Mustard seeds is a small seeds from various plants usually black or brown in colour. Commonly known as "Rai or Sarason Ke Beej" in Hindi and "Avalu or Ava Ginjalu" in Telugu is mainly used for tempering purposes. It releases spicy properties when cooked in food oil
Mustard seeds are easily available in most grocery stores in the spice aisle. The seeds have a faint spicy smell much like curry leaves and are one of the few spices that are commonly used across all regions of India.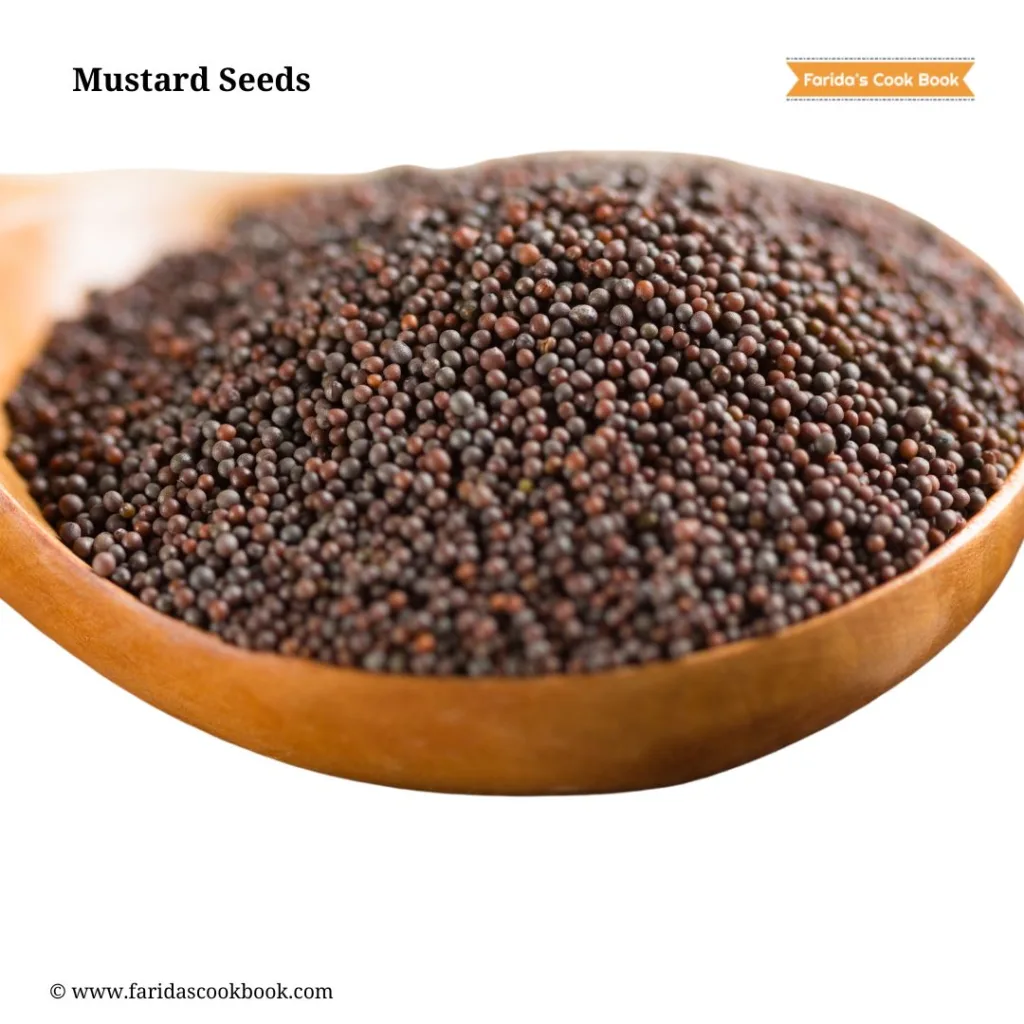 How to add mustard seeds to your diet:
The best way to add mustard seeds to your diet is by tempering. When cooking with mustard seeds are added at the start of the dish and fried until they being to pop and release their unique peppery flavour and add a nutty taste to the dish.
Mustard seeds are used in so many kinds of fries, mostly in chutneys, and roasted mustard powder is used in pickles, curries, and bean dishes.
Benefits of mustard seeds:
Mustard seeds contain Vitamin C, Vitamin K and folic acid.
Swallowing a small amount of mustard is a fantastic home remedy for heartburn
Mustard oil is used as a medicine for the common cold, painful joints and muscles
Its antioxidant properties help to prevent gastrointestinal disorders. 
For more interesting recipes. Subscribe to my official YouTube Channel.