Rava Kesari/ Kesari bath is a most popular Indian traditional dessert. Rava Kesari brings many health benefits, it digests slowly and keeps you full for longer. Vitamin B & E present in semolina improves your immune system and keeps you energetic.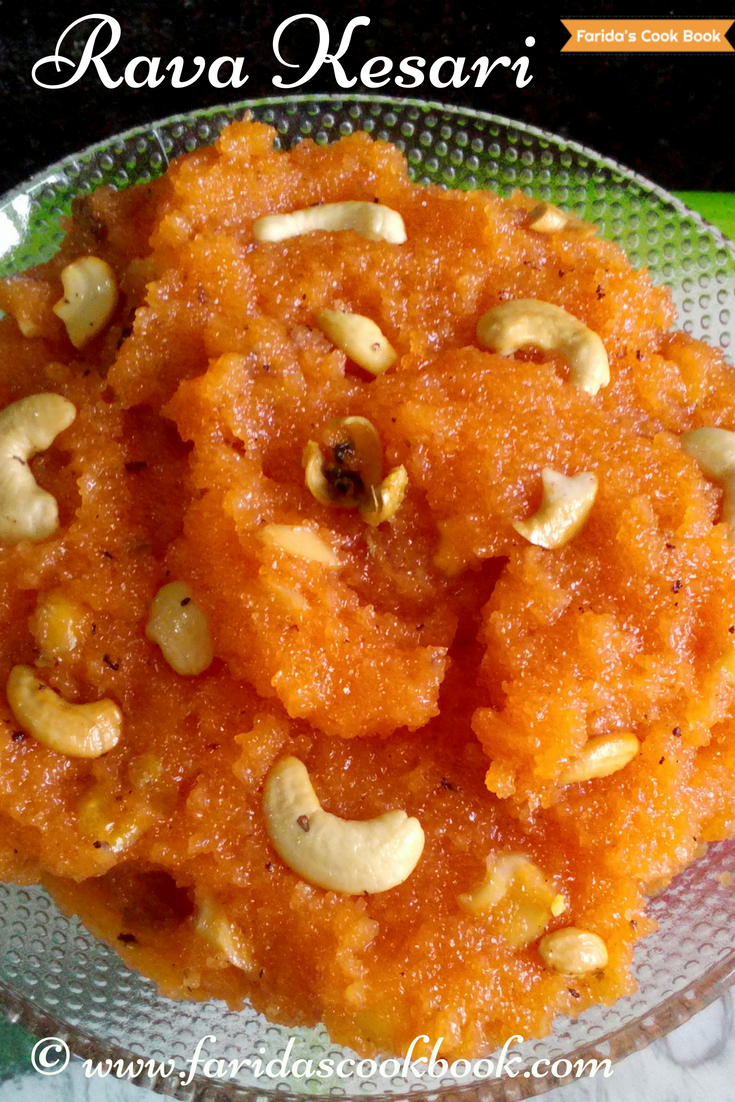 Rava kesari is made with sooji or rava or semolina in a simple process.Roast the dry fruits and semolina set aside, Boil water and add crushed cardamom, roasted dry fruits, semolina stir continuously without lumps.Finally, garnish with cashew nuts and serve.
You may also like:
Ramadan Special Sheer Khurma , Instant Mix Gulab Jamun
Tandoori Chicken, Mutton Liver Curry, Vegetable Biryani with Raita
Potato Fritters, Pesarattu Recipe, Dahi Vada Recipe, Egg Biryani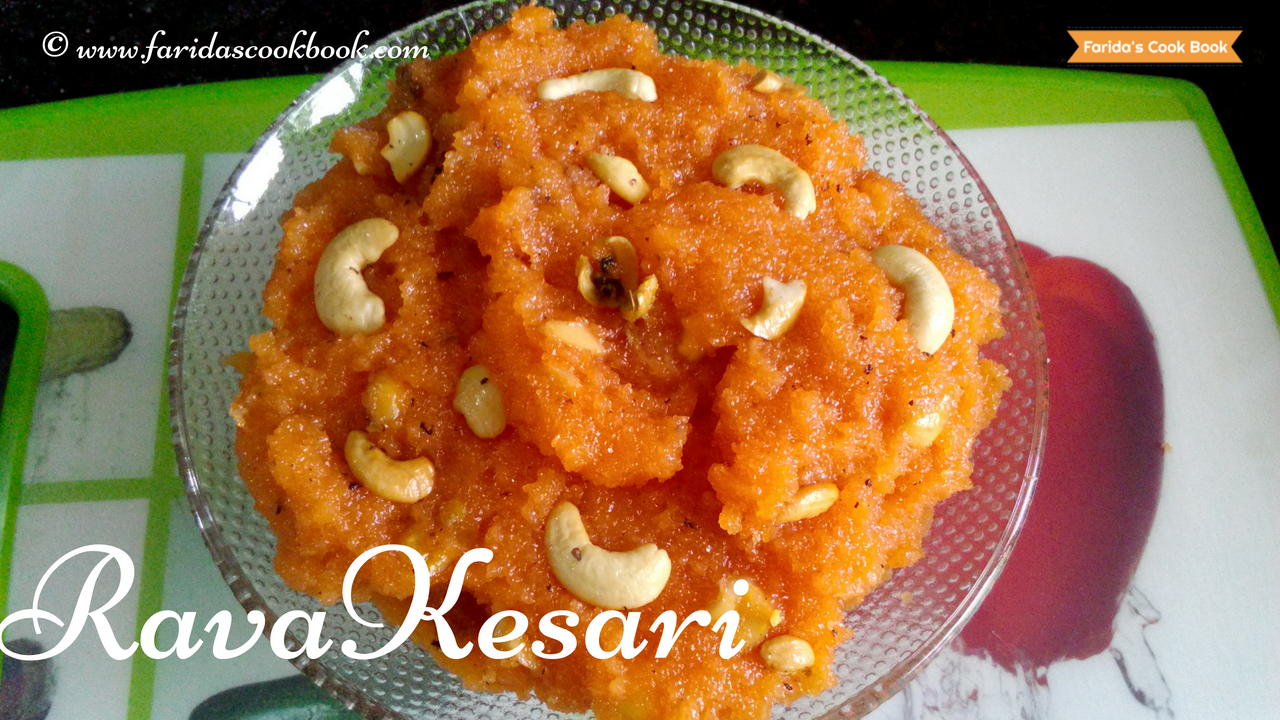 Rava kesari contains a soft texture which melt in mouth. The time required to prepare this easy and simple reva kesari sweet iswith in 15 minutes. look at the ingredients and step by step procedure.
Chole masala recipe, stuffed brinjal curry, carrot potato curry, bhaji recipe fro biryani
This quick rava kesari can be served for sudden guests at home. The relatives will enjoy this rich and delicius dessert. This kesari bath can serve at any time. It is a most common and famous sweet in Indian recipes.
Ingredients for rava kesari:
[table id=15 /]
Procedure for rava kesari:
Roasting rava:
Heat a pan over mediun flame add ghee and cashew nuts roast them set aside.
Add coconut pieces, dry dates fry and set aside.
Add semolina stir continuously till it turns light brown.
Collect them into a bowl.
Cooking rava:
In the same pan boil water and add crushed cardamom.
Once the water is boiled add food colour and stir.
Add roasted cashew nuts, dry dates, coconut pieces and semolina.
Stir continuously to avoid lumps. Let water gets evaporated.
Add sugar mix well and wait till the sugar dissolves.
Close the lid and let it cook for 5 minutes over a low flame.
Stir occasionally till all the moisture reaches a halwa consistency.
Garnish Rava Kesari with cashew nuts serve and enjoy at any time.
For more interesting recipes. Subscribe to my official YouTube Channel.