Eid ul Fitr is a time to celebrate and enjoy the delicious food that is a part of the tradition. Wishing you a happy and blessed Eid ul-Fitr. After the Eid prayer, followed by a festive family with a special dawat is prepared on Eid day. Eid menu biryani, kheer, kebabs, kunafa, sharbat, gosh ka salan, sheer khurma and special haleem with a detailed video recipe.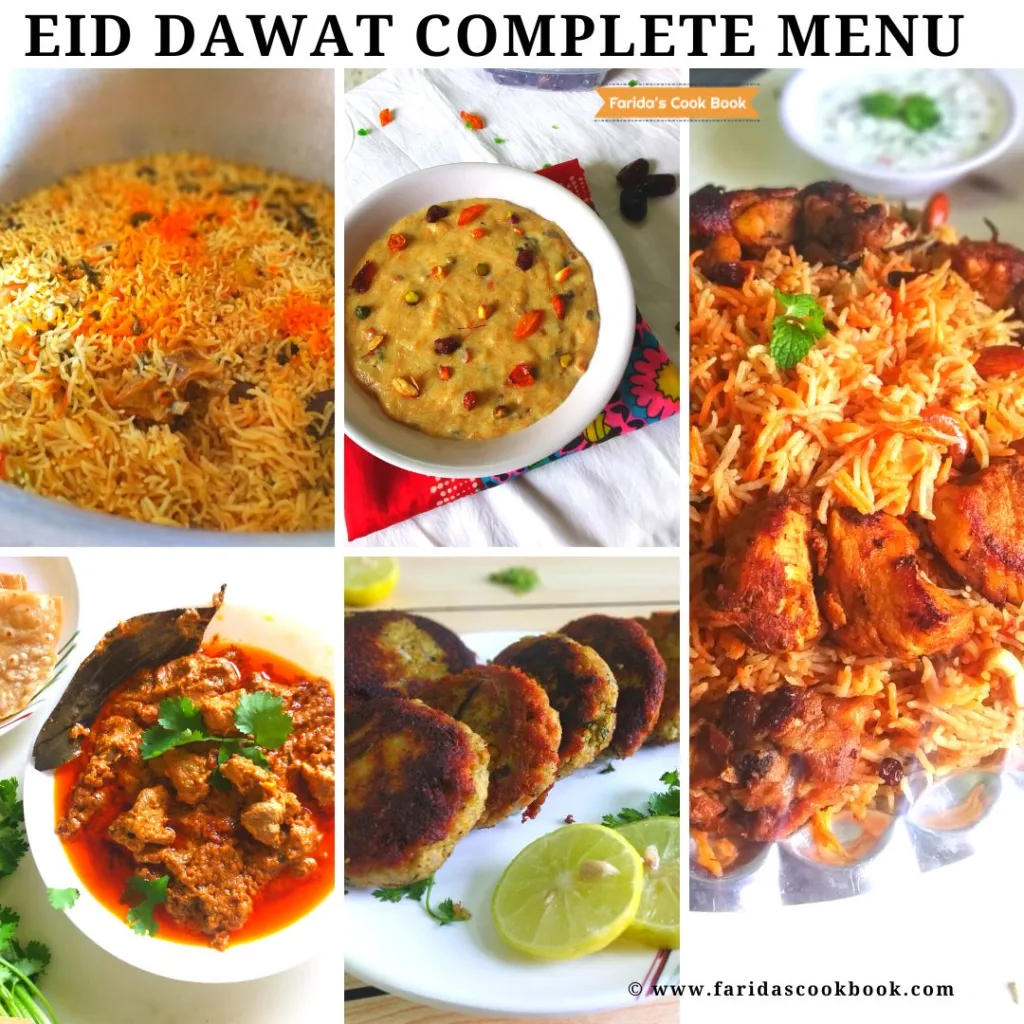 Eid ul Fitr has traditionally celebrated at the end of the holy month of Ramadan and is a time of joy with family and friends gathering to thank God for His blessings. Prayers are offered and the day begins with a special morning prayer. After prayers, we exchange gifts and greetings, and dishes are served during the feast, including biryani, kebabs, kheer, kunafa and special sheer khurma. 60 Ramadan recipes for iftar
Eid Dawat Recipes Video:
The most essential part of Eid ul Fitr is the shared meal. Eid breakfast choba semiya and vermicelli recipes are served early in the morning. Next to preparing lunch which is served with biryani, starters, and both chicken and mutton curries. Comes to desserts Ramadan Eid special sheer khurma and other vermicelli desserts like kheer, kunafa and dum key semiya. Let's start with biryani.
Eid Biryanis:
This is a classic Eid ul Fitr dish. It is a fragrant rice dish cooked with spices and mutton.
Eid Curries:
Eid starters:
This is a hearty stew made with lentils, wheat, and spices.
Eid Traditional Vermicelli Desserts:
This sweet dish is made with vermicelli, milk, and nuts.
Eid Special Sweets:
Eid Beverages:
For more interesting recipes. Subscribe to my official YouTube Channel.