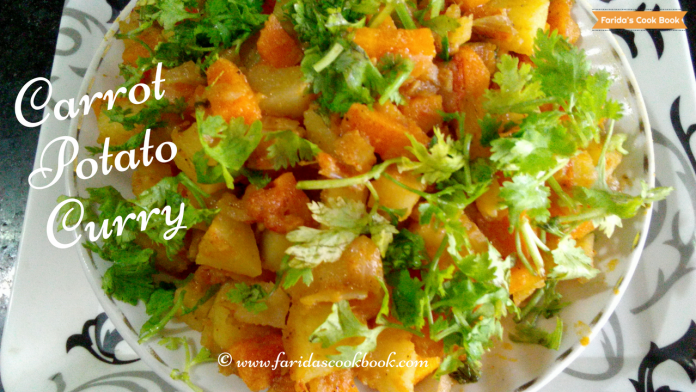 Carrot potato curry is Indian famous recipe. Both carrot and potato have nutritional beneficial components to any dietary plan.The time required to prepare carrot potato curry is 35 minutes.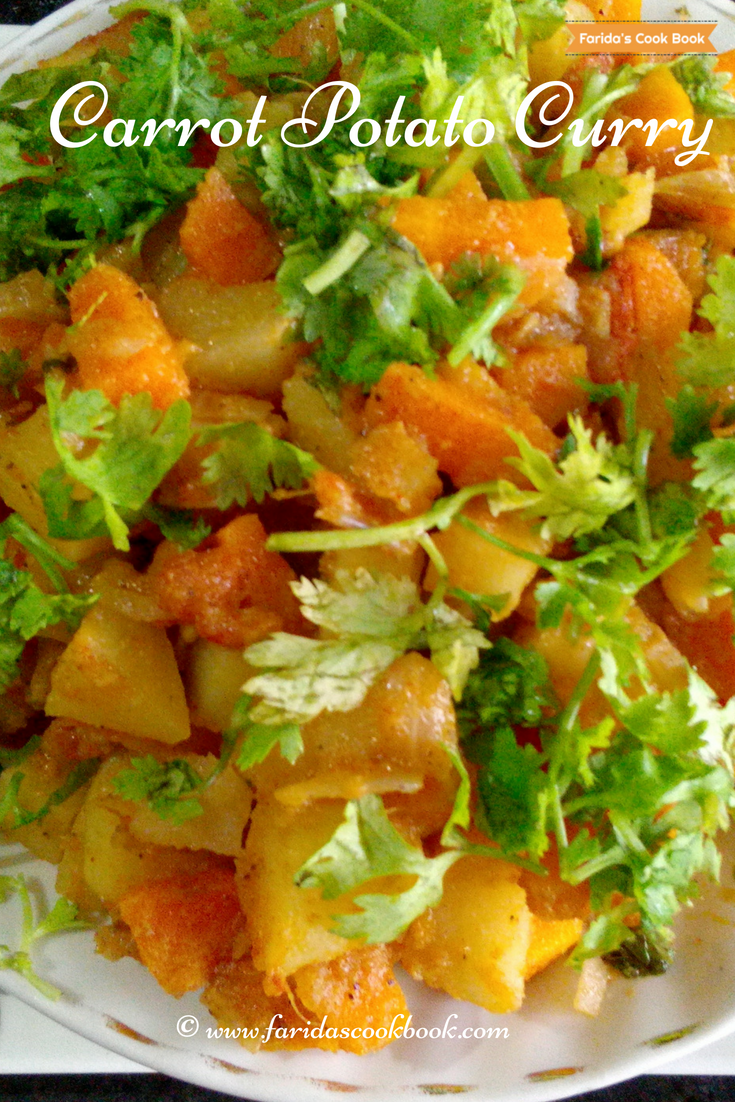 Carrot potato curry is most common and important cuisine in Indian recipes.This healthy recipe is very simple and a favorite recipe for most of them.
The first step is to fry carrot and potato pieces in all the spices and the second step is to cook carrots and potatoes till they turn soft and serve with rice, roti, chapati or as a side dish.
You may like: Urad Dal Laddu, Tandoori Chicken, Brinjal Curry, Chole Masala Curry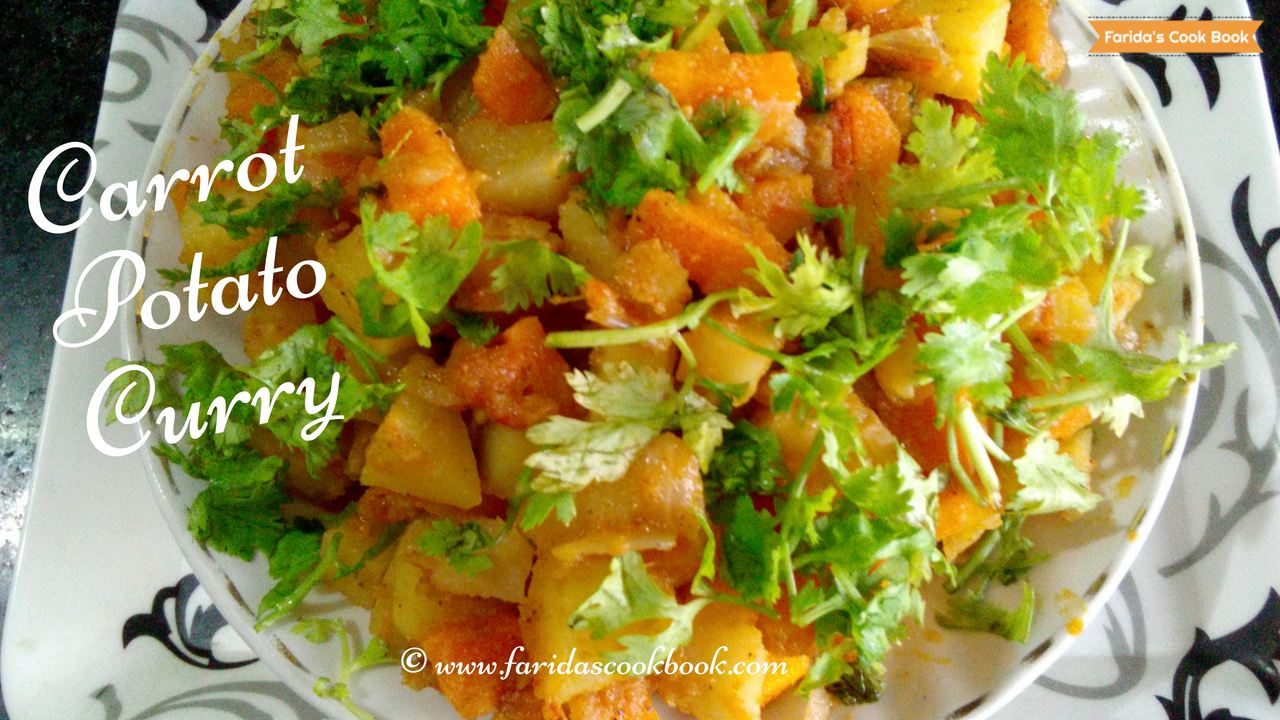 Ingredients for carrot potato curry:
Chopped Carrots – 1 cup
Chopped Potato – 1 cup
Chopped Onions – 1/2 cup
Turmeric powder – 1/2 spoon
Red chill powder – 1 spoon
Chopped Tomatoes – 1/2 cup
Green chillies – 2
Salt – 1 1/2 spoon
Oil – 6 spoons
Coriander leaves – 1/2 cup
Coconut paste – 3 spoon
Ginger garlic paste -3 spoon
Water – 1 glass
Procedure for carrot potato curry:
Frying spices:
Heat a pan over medium flame, add oil and chopped onions saute them.
Add chopped green chilies and give a mix.
Add ginger and garlic paste stir well and fry for 2 minutes.
Add coconut paste give it a nice mix, close the lid fry for 5 minutes.
Add turmeric powder, red chill powder, salt and garam masala powder stir for a minute.
Add chopped tomatoes and mix well.
Add carrots and potatoes pieces to the pan give a nice mix of all the spices, close lid.
Fry for 5 minutes until the carrot and potato absorb all the spices well.
Cooking carrots and potatoes:
Add coriander leaves and water stir well.
Cook carrots and potatoes for 15 minutes over a medium flame.
Adjust water and check whether carrot and potato become soft or not.
When the carrot and potato became soft, switch off the flame.
The carrot potato curry is ready to serve.
Take into a serving bowl and garnish with cilantro.
Best serve with rice, roti, naan, pulkas and also as a side dish.
Subscribe to my official YouTube Channel.