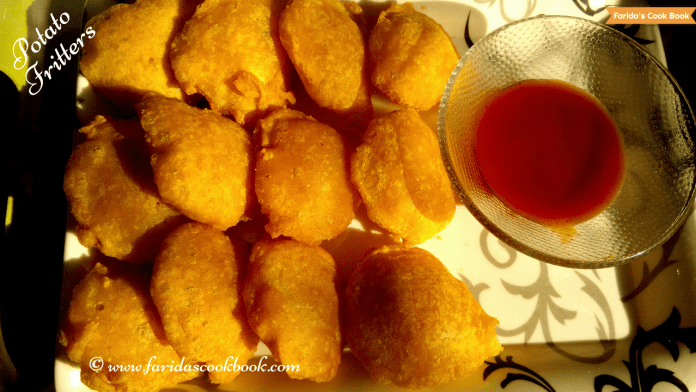 Potato fritters is a most famous snack in South India. It is an easy snack to prepare and tastes yummy. Potato fritters also serve as an alternative for french fries. Serve with homemade tomato sauce.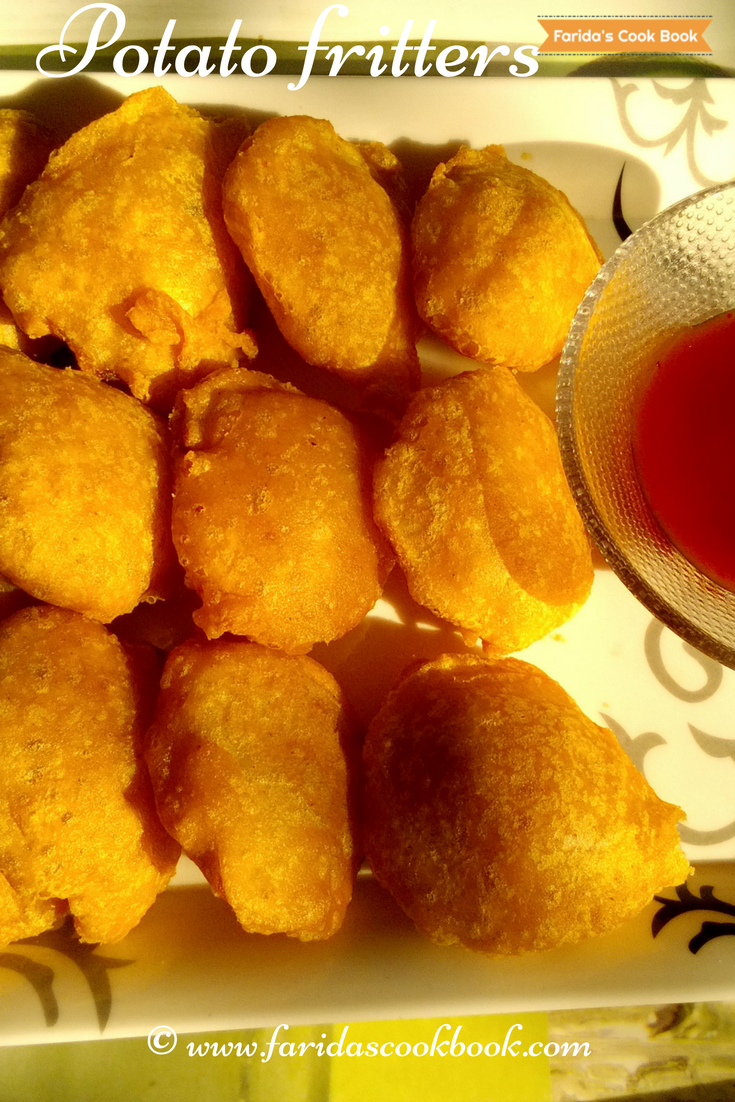 The time required to prepare this quick snack potato fritters is 15 minutes with very simple ingredients. Potatoes, gram flour is the main ingredients rice flour, red chili powder is to make our fritters crispy and some spicy.
To prepare potato fritters in simple steps firstly, making batter is very important, slices the potatoes, dip into the batter, deep fry. These fritters are famous in Indian and known as aloo bajji or pakora. Serve hot potato fritters with tomato sauce.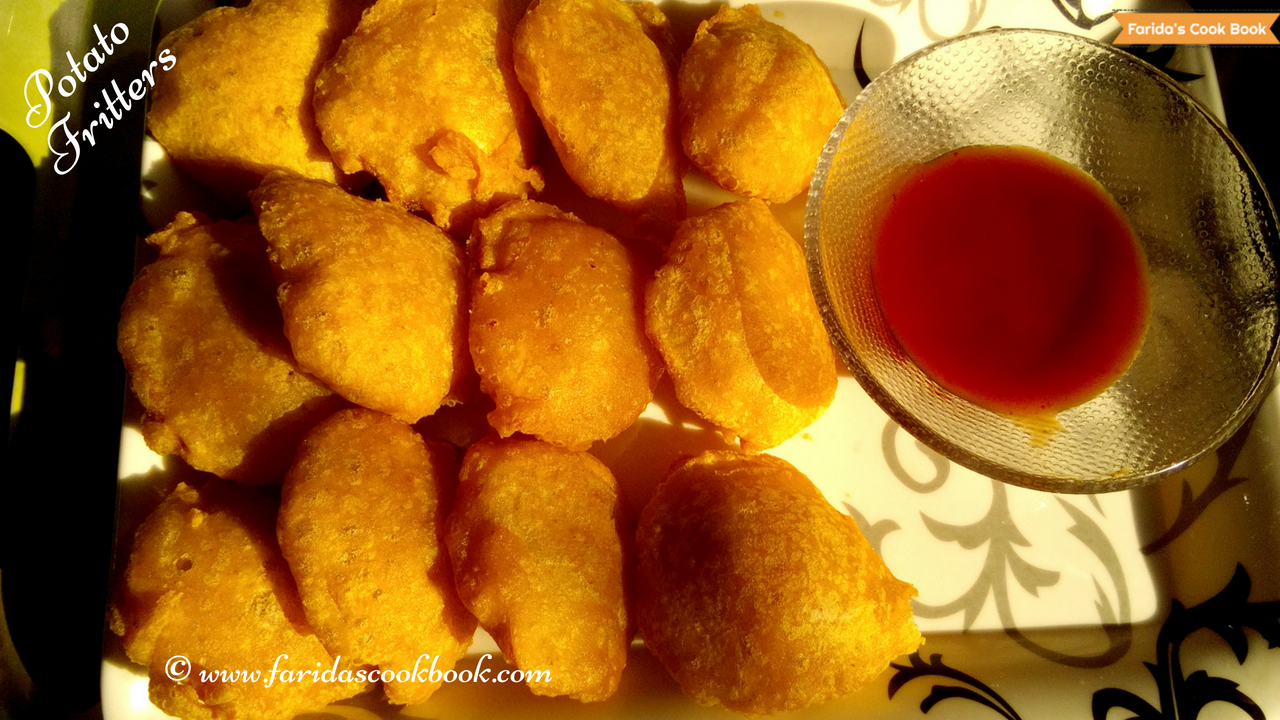 You may also like:
Onion pakoda, Dry Chana Snack Recipe, Crispy Namak Pare Snack
Lemon rice, curd rice, Ragi sankati & chicken curry
Ragi Malt Sweet & Salt Flavor, Carrot Puree, Oats & Nuts Milkshake, Almond Milk
The video potato fritters:
Ingredients for potato fritters:
Potatoes – 3
Gram flour(Besan) – 2 cups
Rice flour – 4 spoons
Salt – 1/2 spoon
Baking soda – 2 pinch
Red chili powder – 1/2 spoon
Oil – for deep fry
How to prepare Veg Kebabs and Veg Cutlet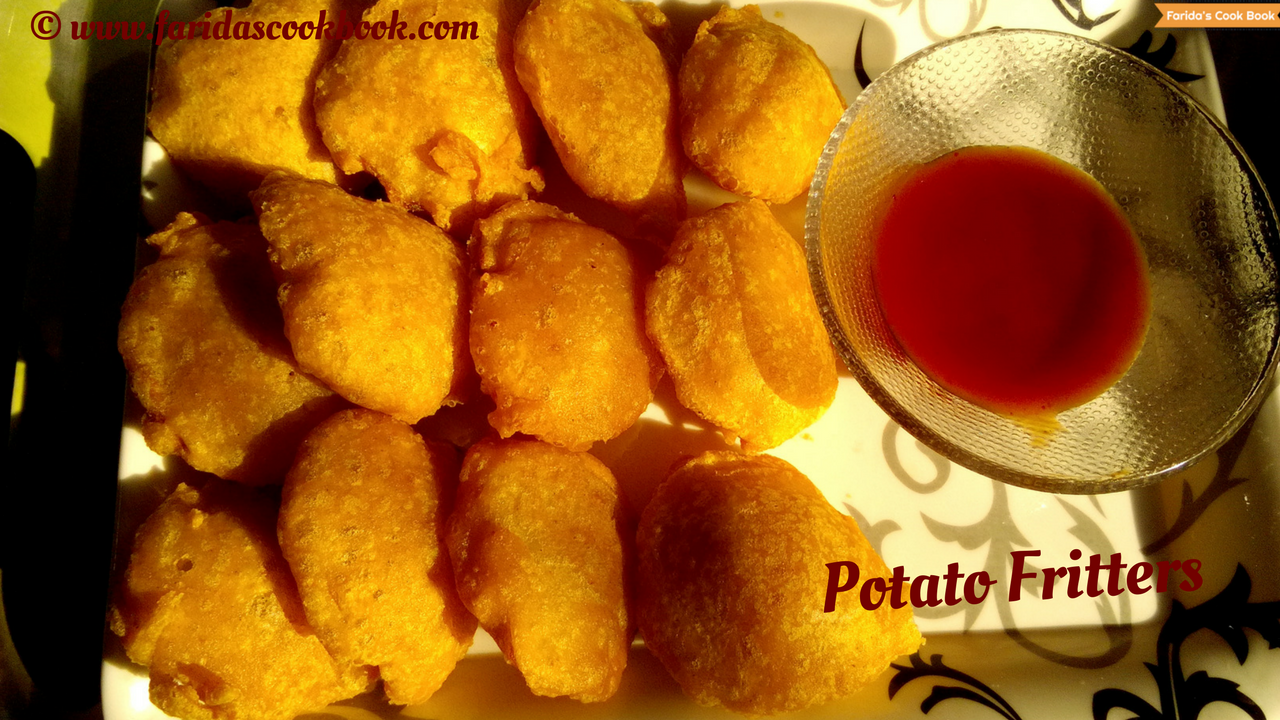 Procedure for potato fritters:
Making batter:
Take a bowl to add besan, rice flour, salt, baking soda and red chili powder mix well.
Add a spoon of oil and mix well all the ingredients.
By adding little by little water make bajji batter. The bajji batter should neither be thin nor thick.
Adjust the salt by tasting the batter.
Potato slices:
Peel the potatoes make them into thin slices.
Keep the potato slices in salt water, so that it will not change the color.
Deep frying:
Heat a pan over a medium flame add oil for deep fry.
To check the oil is hot enough drop a small portion of batter. If it raises immediately oil is ready to fry bajjis.
Dip each potato slice into besan batter and check whether it is coated well with the batter.
Drop the batter coated potato slice into the oil and fry on both sides.
In a medium flame fry until it turns into golden brown.
Take into a serving bowl. Serve hot with tomato sauce or ketchup.
Are you going to have fritters this evening? who doesn't want to? The traditional way to have this bajjis with chopped onions and Chutney, prefer with Tomato Ketchup.
For more interesting recipes Subscribe to my official YouTube Channel.